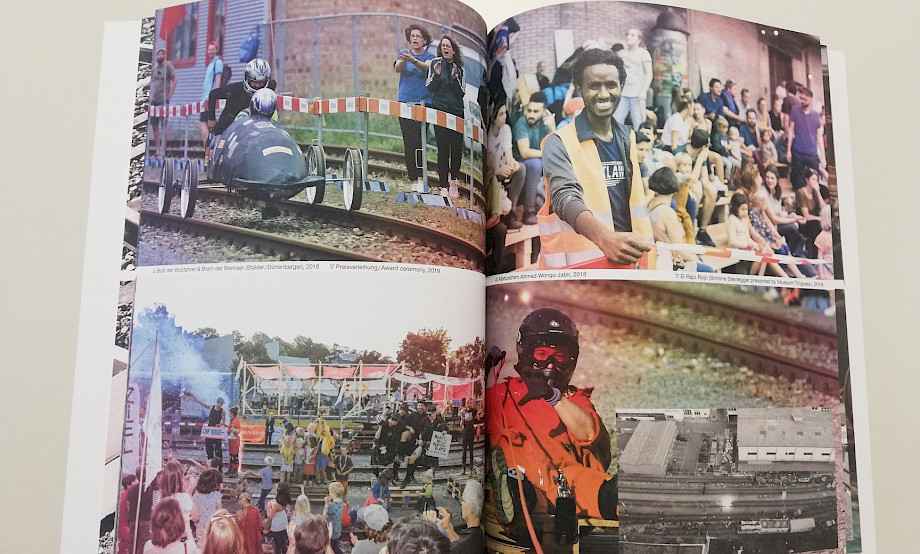 Kunsttage Basel
17. September 2020
This evening we will show a video installation by Puck Verkade on Dreispitz at Club Elysia as "Explorers Film Club", 8–10pm, looped, enter and exit when you want. Mask. With great roof terrace, music, drinks, free samosa, open end, Puck. (I Never Read in the Schaulager is also open until 9 pm...) We are also opening two exhibitions at City SALTS in Birsfelden at noon. I personally recommend 16:30-18 o'clock with comedy and rap. SATURDAY then the handcar race /// We are happy about each of your faces!
HEUTE ABEND zeigen wir auf dem Dreispitz im Elysia als «Explorers Film Club» eine Videoinstallation von Puck Verkade. 20-22 Uhr, im Loop – rein und raus, wann man will. Maske.. Mit toller Dachterrasse, Musik, Drinks, gratis Samosa, open end, mit Puck. (Bis 21 Uhr ist auch die I Never Read im Schaulager offen…) https://www.facebook.com/events/346977476427262 AUCH eröffnen wir ab Mittag im City SALTS in Birsfelden zwei Ausstellungen. Ich persönlich empfehle 16:30-18 UHR mit Comedy und Rap https://www.facebook.com/events/4325167670858096/ Am SAMSTAG dann das Draisinenrennen
 https://www.facebook.com/events/319014832683236/ Wir freuen uns über jedes eurer Gesichter!